Boiler Servicing
& Repairs
Boiler servicing & repairs
A serviced boiler is crucial to maintaining an efficient heating and hot water supply for your home or property. Because of this, it makes sense to have your boiler serviced annually. This will give you peace of mind and pick up on problems at an early stage before they get too difficult or too expensive to sort out.
It is a good idea to have a boiler service carried out in the summer so that you are well prepared for the winter months – no one wants their boiler to break down at any time of the year, but certainly not when it's freezing cold and you want your heating on!
You should be regularly checking your boiler system for any signs that it is not working quite as it should. This includes checking that all of the radiators in the house are getting hot and that the pressure is not too high or too low. But mainly to check the safety and performance of the appliance that it's safe to use.
If you notice that it just isn't heating up as well, loud noises that weren't there before or clanking noises when it has been on for a while, it might be worth calling Complete Gas Heating Services, experts in Worcester Bosch boilers, to give it a check over.
If the worst has happened, and your central heating does not want to play ball, we will come out as quickly as possible to get to the root of the problem and fix it or replace it as necessary. We don't want to see any customers left cold or inconvenienced by a broken down boiler, especially vulnerable people, so give us a call.
We pride ourselves in being experts in fault finding using the Fluke and Testo Technology to diagnostics the hardest faults.
Complete Gas Heating Services will prioritise your breakdown and aim to come out the same day, and normally get the parts same, or the next day, and we aim to make every visit a positive one.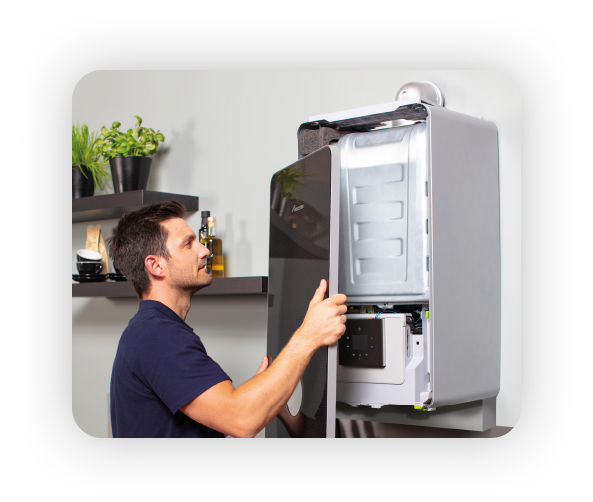 Problems with your boiler or need a service?
Our experienced and helpful staff are always happy to help.
Only use a GAS SAFE REGISTERED ENGINEER to FIT, FIX and SERVICE your gas appliances. Click here for more info.